Minnesota Multiphasic Personality Inventory®-2
ONLINE TRAINING SEMINAR FOR THE USE & INTERPRETATION OF MMPI-2®
Become an expert in the world's leading diagnostic tool!
THE 1ST TEST IN THE WORLD
Expand the range of your services with the most widespread, valid, reliable and best studied psychometric test for the evaluation of adult Psychopathology in the world.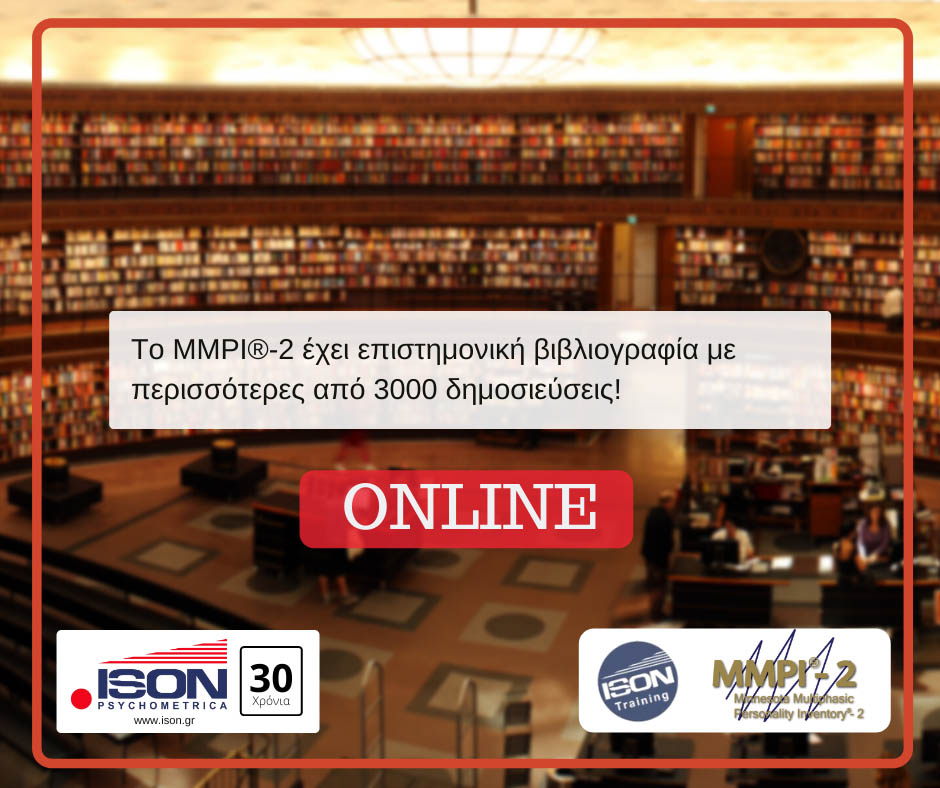 The Minnesota Multiphasic Personality Inventory-2® is the most used and most researched tool for assessing adult psychopathology in the world. Click below to read about the usefulness of MMPI-2®in litigation and shipping.
The MMPI-2® has been adapted and published in Greece with exclusive rights granted by the University of Minnesota to ISON. See here the publication of the Greek weighting.
The test is supported by strictly structured interpretation protocols. The titles of the literature investigating various use cases of the test exceed 280 pages. See the literature citing the MMPI-2
Amazon.com offers over 250 book titles regarding the test, and the University of Minnesota proposes a bibliography of more than 160 pages of published article titles that refer to it.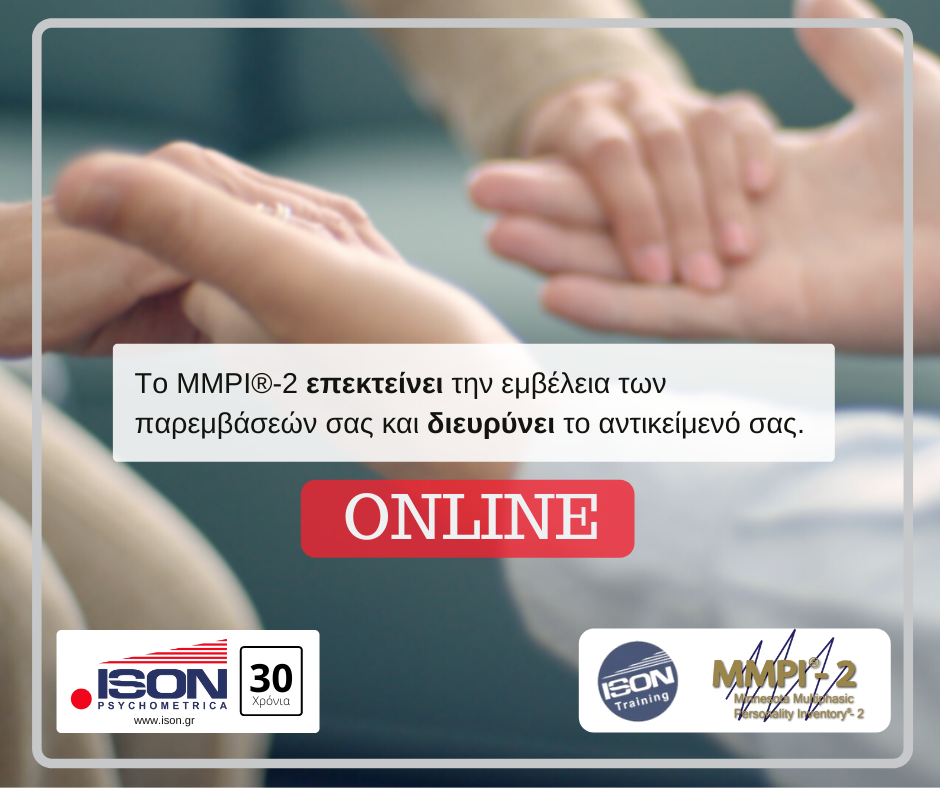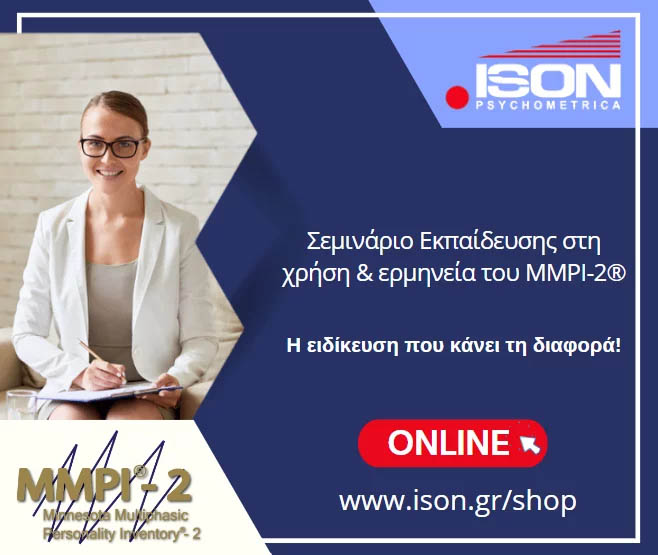 The MMPI2® has 120 scales and subscales and 8 additional special validity scales, in order to establish the sincerity of the examinee in a valid way.
It is widely used for fast, accurate and low-cost clinical diagnoses, for the identification of critical personality traits in the evaluation and selection of key personnel positions, as well as and in court as evidence.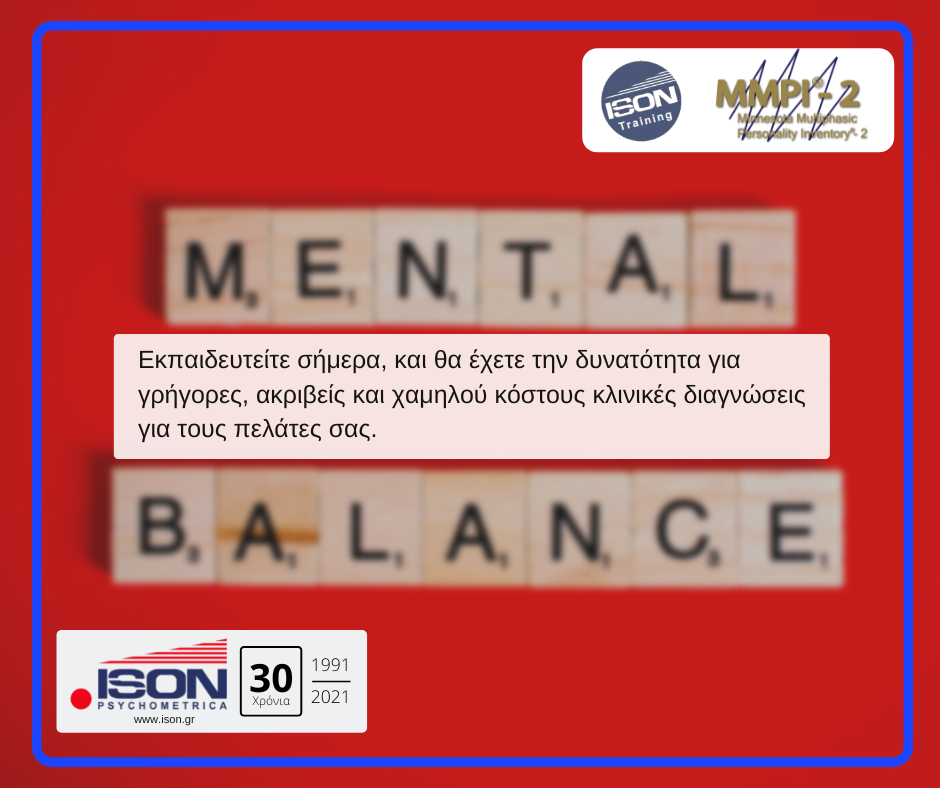 Register now & get an early registration discount!Call us at 2106420001 or email us at info@ison.gr.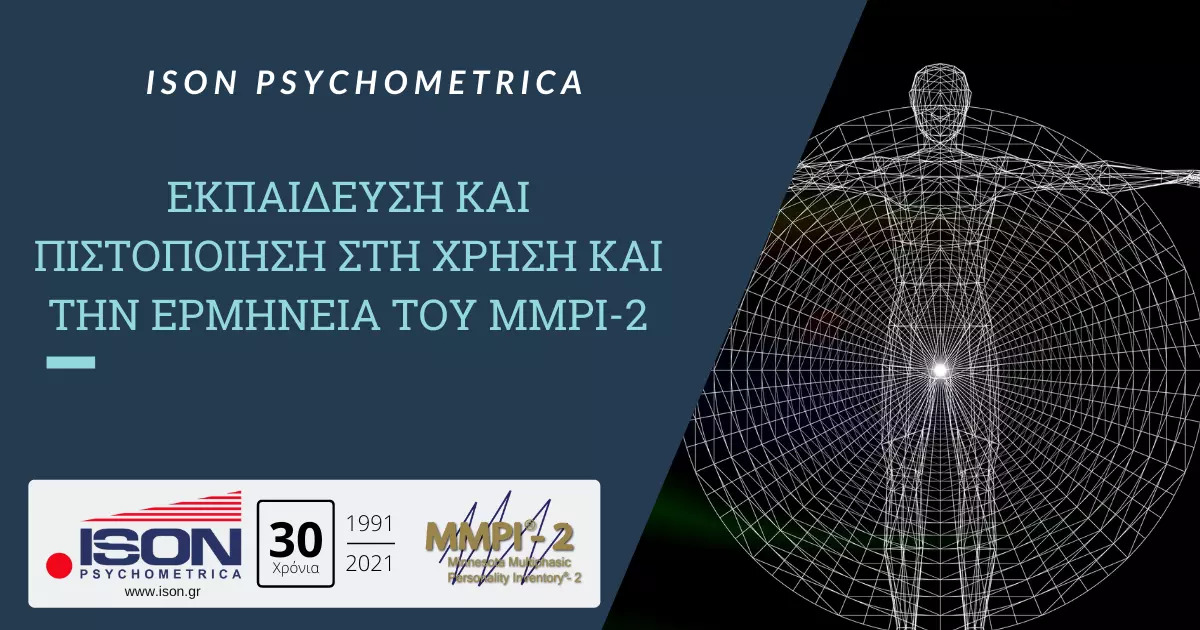 The only way one can be successful in their studies or job, is if they love what they do, it suits them, and they can easily meet its requirements.
It was with great pleasure that we were informed of our honorary distinction as a Key Innovator by the European Commission.
The EU Innovation Radar caught the pioneering use of artificial intelligence and serious games (gamification) methodology to capture professional abilities regardless of gender, age, nationality, etc.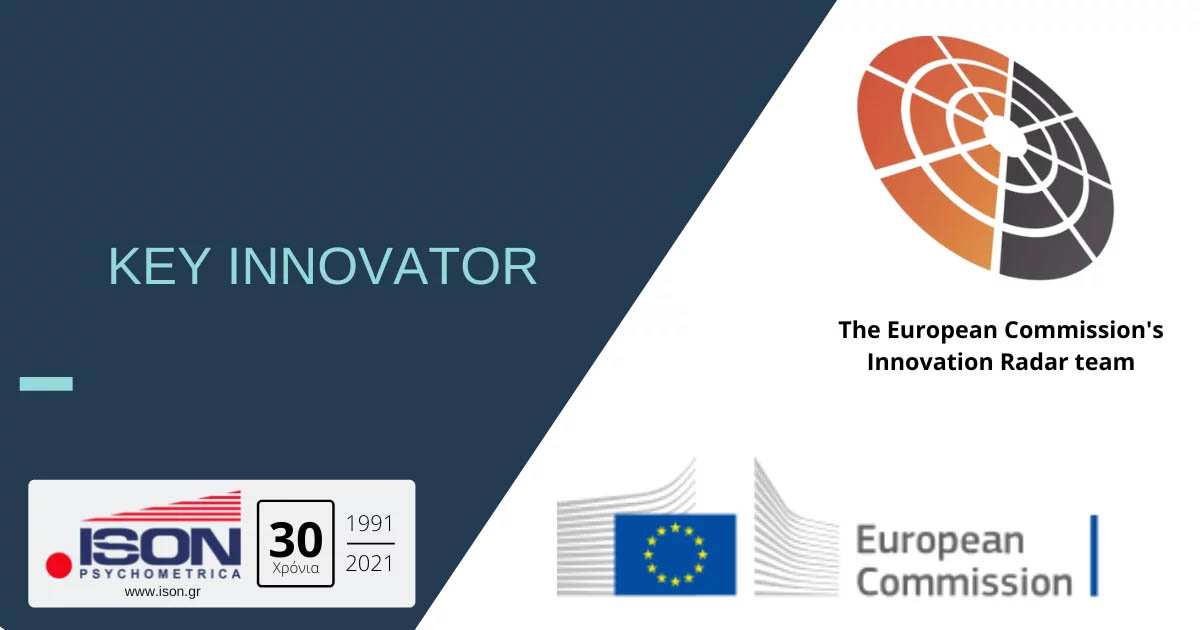 Was this information useful?