Accelerated Vocational Guidance and Career Education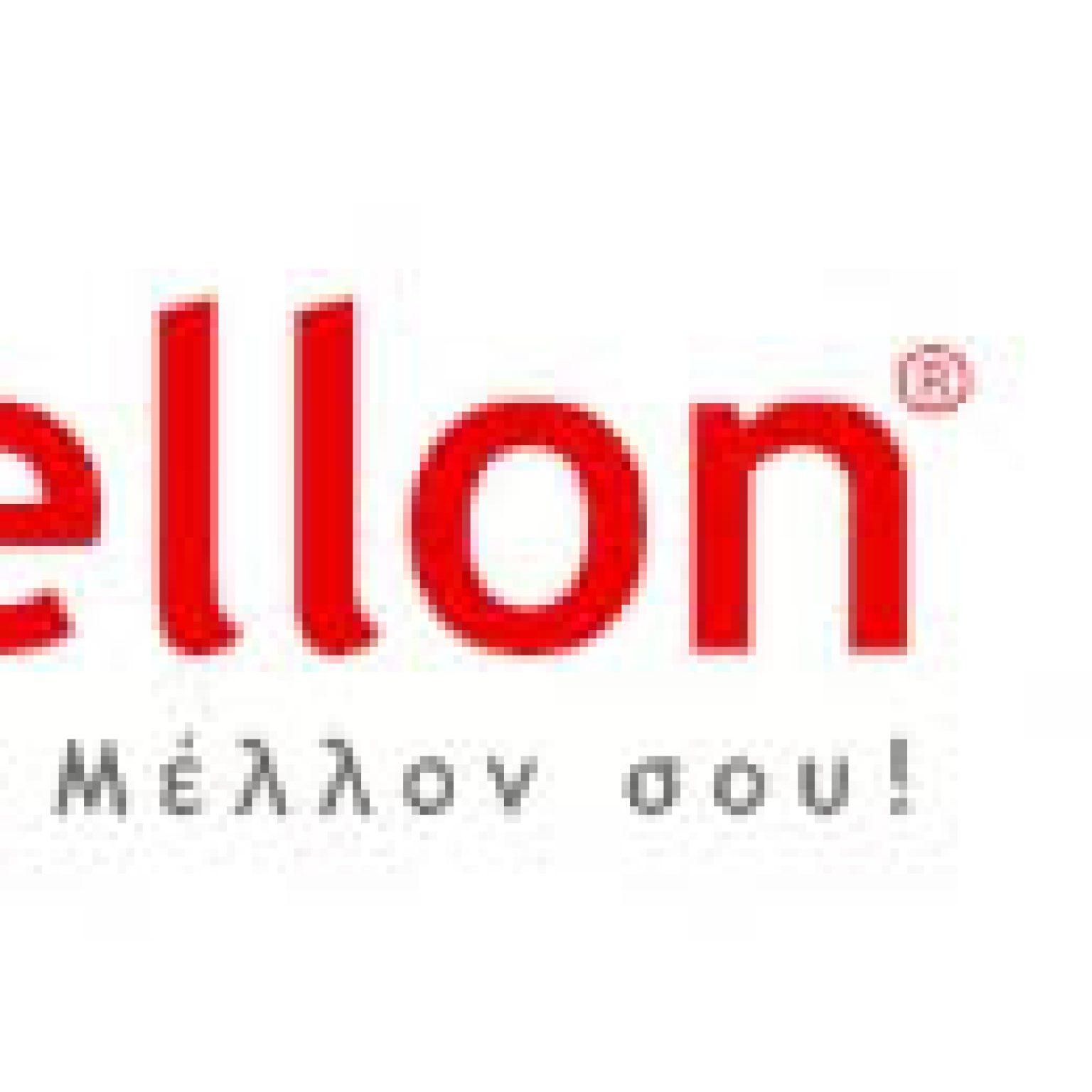 ONLINE TRAINING SEMINAR IN CAREER GUIDANCE AND CAREER
Become an expert in the top emellon career guidance tool!
Expand the range of your services with the e-mellon tool!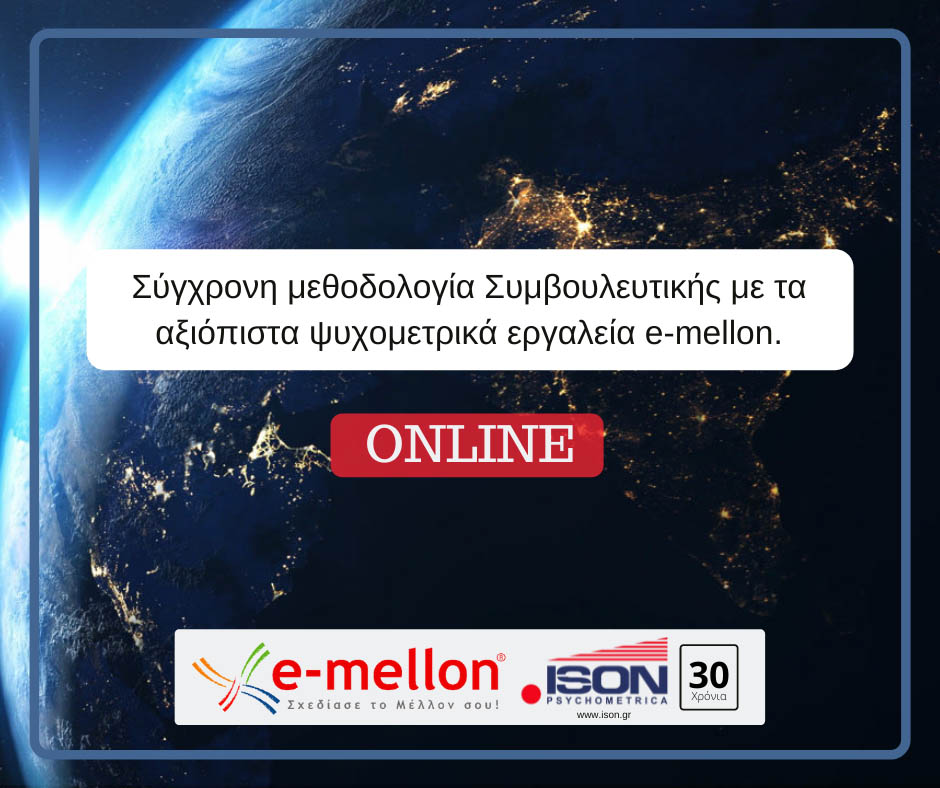 In Greece there are 1,500,000 young people, pupils, students, unemployed and those who want to change their subject, who need systematic professional support to find their educational and professional path.
Train yourself in the modern methodology of counseling and the reliable psychometric tools e-mellon® and obtain the Certification of the Counselor from the Vocational Guidance Center of ISON Psychometrica.
A Certificate of Attendance is granted, which secures a license to use Ison Psychometrica's psychometric tests and provides a discount privilege on the supply of tests.
e-mellon is one of the most comprehensive
Career Guidance Systems
in electronic form.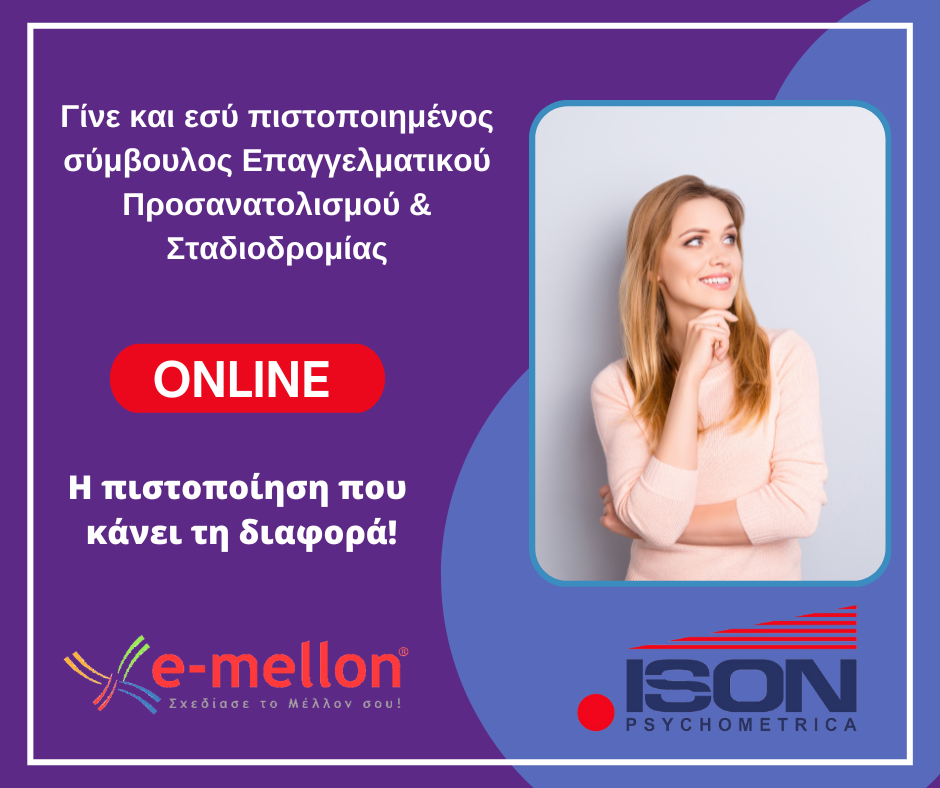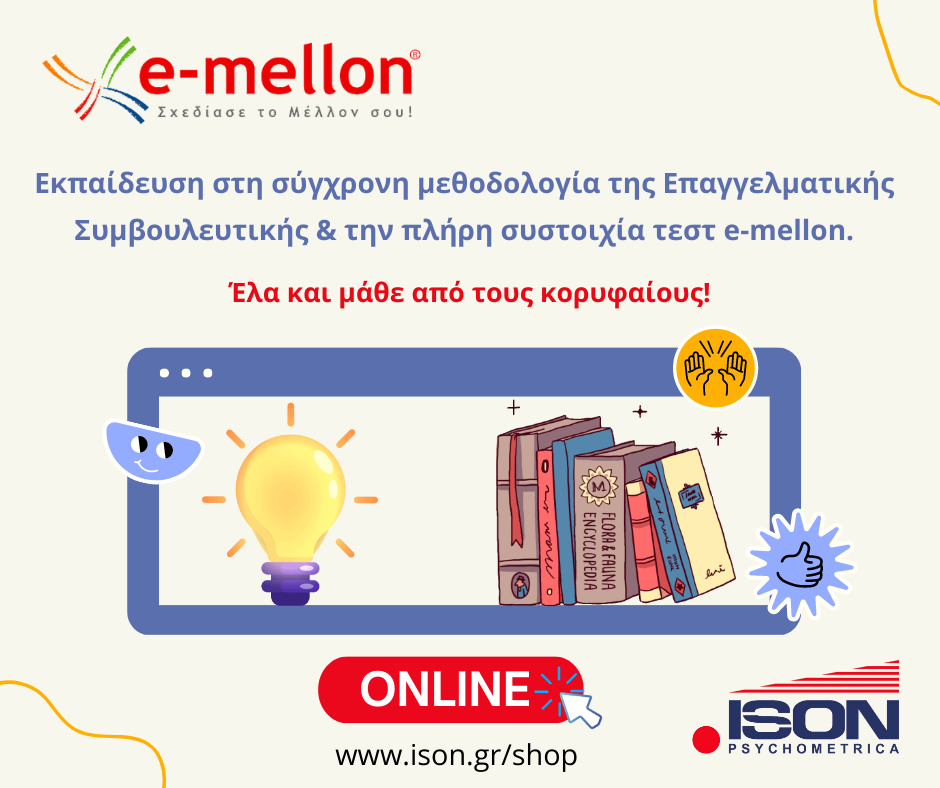 That emellon is addressed to
Graduates of Humanities
Psychologists
Teachers
Graduate
NKUA & ASPETE students,
HR Consultants  
Graduates of Economics
Read about Career Guidance
European programmes and Vocational Guidance
Register now & get an early registration discount!Call us at 2106420001 or email us at info@ison.gr.
It was with great pleasure that we were informed of our honorary distinction as a Key Innovator by the European Commission.
The EU Innovation Radar caught the pioneering use of artificial intelligence and serious games (gamification) methodology to capture professional abilities regardless of gender, age, nationality, etc.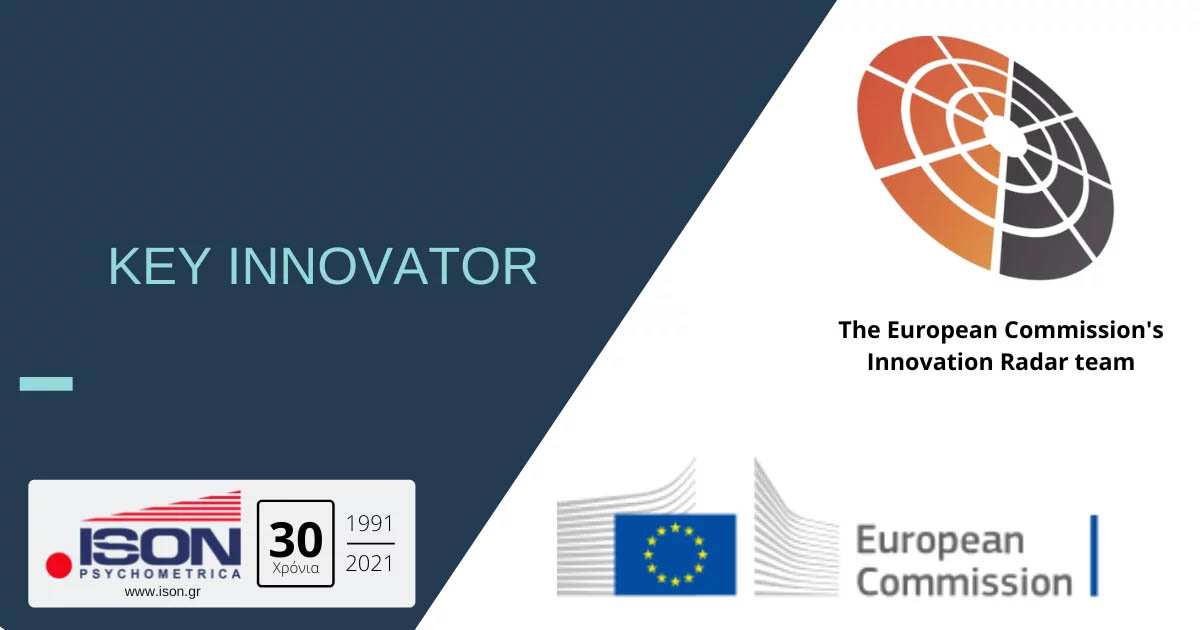 Was this information useful?